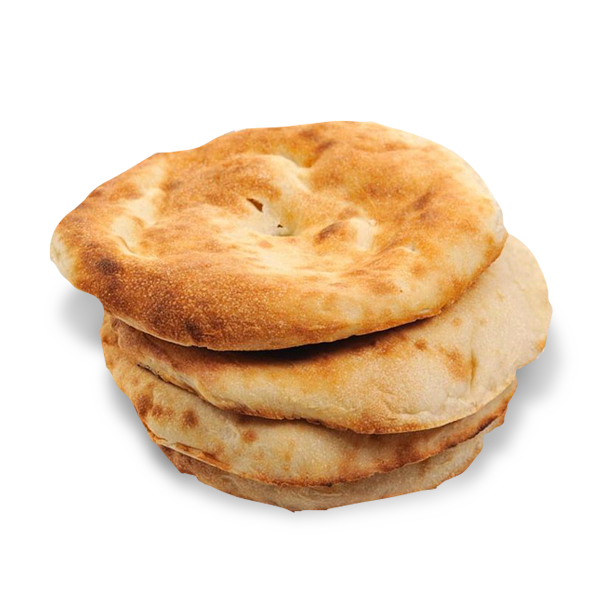 Taftan is another famous flatbread of Pakistan. It is golden outside and spongy and soft bread inside. It is kneaded with cream and milk and is slightly sweetened. It is a feasty bread and often served in gatherings and ceremonies.
500 grams of all-purpose flour
1/2 teaspoon of salt
1 teaspoon of sugar
1 teaspoon of active dry yeast
2 tablespoons of vegetable oil
1 cup of warm water
1 egg yolk
2 tablespoons of milk
In a large mixing bowl, combine the flour, salt, sugar, and yeast. Mix well.
Add the vegetable oil and warm water to the bowl and mix until a dough forms.
Knead the dough for about 10-15 minutes, until it becomes smooth and elastic.
Place the dough in a lightly greased bowl, cover it with a damp cloth, and let it rest for 1-2 hours, or until it has doubled in size.
Preheat your oven to 450°F (230°C).
Punch down the dough and divide it into 6-8 equal-sized balls.
Roll out each ball into a thin oval shape, about 1/4 inch thick.
Place the ovals on a baking sheet lined with parchment paper.
In a small bowl, whisk together the egg yolk and milk. Brush the mixture onto each taftaan.
Bake the taftaan for about 10-12 minutes, or until they are golden brown and puffed up.
Remove the taftaan from the oven and serve them warm with butter, honey, or any other topping of your choice.
Enjoy your freshly baked taftaan!
We are Open for everyone! if you are serving this food in your restaurant or cafe, and you are interested to advertise your restaurant or cafe, do contact us at info@pakistanatlas.com