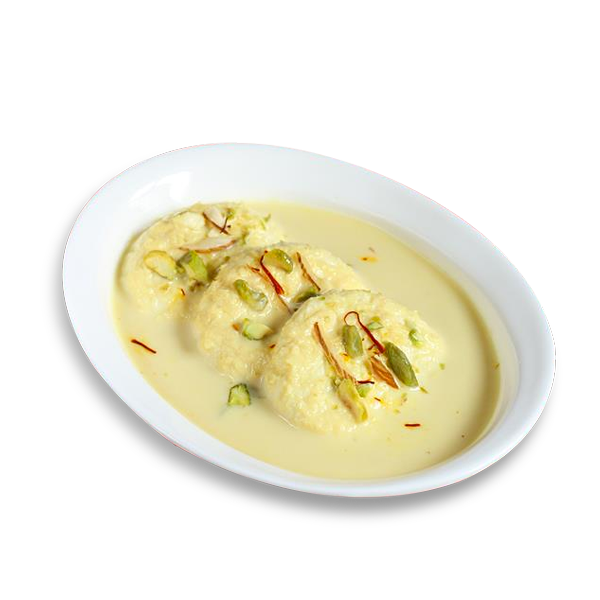 Ras Malai is a toothsome dessert. Ras Malai is a sweet and delicate dish. The dessert is too soft and cheesy. Ras Malai are cheesy flattened balls that are dipped in thickened, sweetened and velvety milk. The balls absorb some of the milk and becomes creamy. It is garnished with nuts and saffron. Ras Malai is temptingly tasty and a very light dessert to eat.
2 cups of powdered milk
1/2 cup of all-purpose flour
1 tsp of baking powder
1 egg
1/4 cup of ghee or unsalted butter
1 litre milk
1 cup of sugar
2-3 cardamom pods
5-6 strands of saffron
Chopped nuts for garnishing
In a mixing bowl, combine the powdered milk, all-purpose flour, and baking powder.
Add the egg and ghee (or unsalted butter) to the dry ingredients and mix well.
Knead the mixture into a smooth dough.
Divide the dough into small balls about the size of a ping pong ball.
In a large pot, combine the sugar, milk, cardamom pods, and saffron strands over medium heat.
Stir the mixture until the sugar dissolves completely.
Bring the mixture to a boil and add the dough balls to the pot.
Cover the pot and let the dough balls cook in the syrup for 15-20 minutes or until they have doubled in size.
Turn off the heat and let the dough balls cool in the mixture for 10-15 minutes.
Transfer the dough balls with the mixture to a serving dish and chill in the refrigerator for at least 1 hour before serving.
Garnish with chopped nuts before serving.
Enjoy your delicious homemade ras malai!
We are Open for everyone! if you are serving this food in your restaurant or cafe, and you are interested to advertise your restaurant or cafe, do contact us at info@pakistanatlas.com