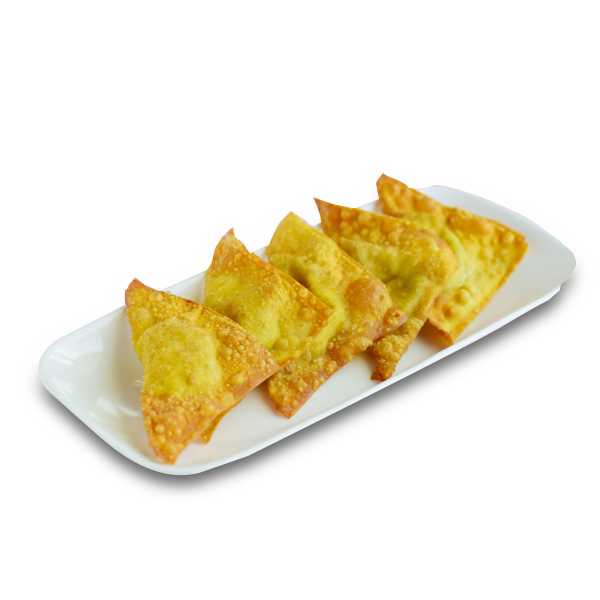 Lukhmi is a popular starters in Karachi and Hyderabad. It is a revised version of samosa. It is super crispy hot and spicy. It is stuffed with minced meat. It is also a part of high tea. It is also made in Ramadan for aftari.
For the dough:
2 cups all-purpose flour
1/4 cup ghee
1/2 teaspoon salt
Water for kneading
For the filling:
1/2 pound ground beef or mutton
1 onion, chopped
2 green chilies, chopped
1 teaspoon ginger-garlic paste
1/2 teaspoon red chili powder
1/2 teaspoon turmeric powder
1/2 teaspoon cumin powder
1/2 teaspoon coriander powder
Salt to taste
Oil for frying
To make the dough, combine the all-purpose flour, ghee, and salt in a large mixing bowl. Mix everything together until the ghee is well incorporated into the flour.
Add water gradually to the mixture and knead it until you get a smooth and pliable dough. Cover the dough and set it aside to rest for 20-30 minutes.
To make the filling, heat some oil in a large pan. Add the chopped onions and green chilies and fry until the onions turn translucent.
Add the ginger-garlic paste and fry until the raw smell goes away.
Add the ground meat and fry it until it is cooked through.
Add the red chili powder, turmeric powder, cumin powder, coriander powder, and salt to taste. Mix everything together and fry for a few more minutes. Turn off the heat and let the filling cool.
Preheat the oven to 350°F (180°C).
Take a small ball of the dough and roll it out into a thin oval shape. Cut the oval into two halves.
Place a spoonful of the filling on one half of the oval and fold the other half over it to form a triangular shape. Press the edges of the lukhmi with a fork to seal it shut.
Repeat the process with the remaining dough and filling.
Heat oil in a frying pan over medium heat. Fry the lukhmi until they are golden brown on both sides.
Transfer the lukhmi to a baking tray and bake them in the preheated oven for 5-7 minutes until they are crisp and golden.
Serve the lukhmi hot with mint chutney or tomato ketchup.
Enjoy your delicious lukhmi snack!
We are Open for everyone! if you are serving this food in your restaurant or cafe, and you are interested to advertise your restaurant or cafe, do contact us at info@pakistanatlas.com