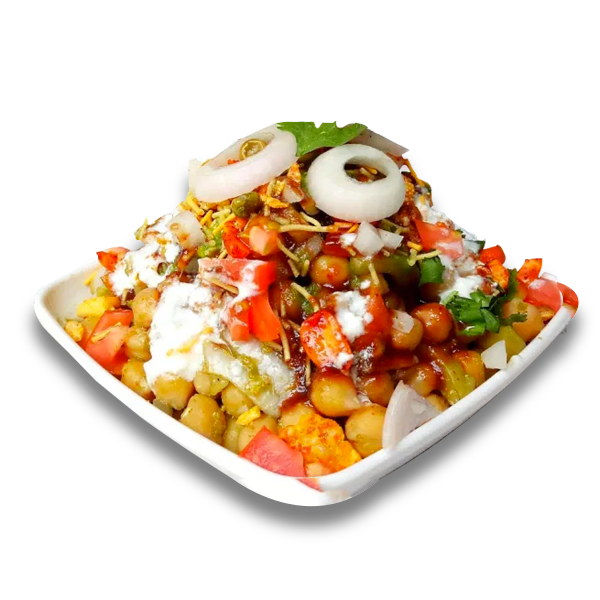 Chana chaat is a famous street food. It is available all over Pakistan but Mainly in Lahore and Karachi. Chana chaat is spicy and tangy combination of chickpeas, potato, phulki and chutneys. You can add tomato and cabbage in it too. To make it even more mouth watering, crackers (Papadi) are added in chaat. People love to eat chana chaat by the stalls and shacks.
1 cup chickpeas, soaked and boiled
1 onion, chopped
1 tomato, chopped
1 cucumber, chopped
1 green chili, chopped
1/2 cup fresh coriander leaves, chopped
1/4 cup tamarind chutney
1/4 cup mint chutney
1/4 teaspoon red chili powder
1/4 teaspoon cumin powder
1/4 teaspoon chaat masala
Salt to taste
Lemon wedges for garnishing
Soak 1 cup of chickpeas overnight and boil them until they are tender. Drain the water and set the chickpeas aside.
In a large mixing bowl, add the boiled chickpeas, chopped onion, chopped tomato, chopped cucumber, chopped green chili, and chopped coriander leaves.
Add the tamarind chutney and mint chutney to the mixing bowl and toss everything together until the chickpeas and vegetables are well coated.
Add the red chili powder, cumin powder, chaat masala, and salt to taste. Mix everything well.
Serve the chana chaat in individual bowls, garnished with lemon wedges.
Enjoy your delicious and healthy chana chaat!
We are Open for everyone! if you are serving this food in your restaurant or cafe, and you are interested to advertise your restaurant or cafe, do contact us at info@pakistanatlas.com