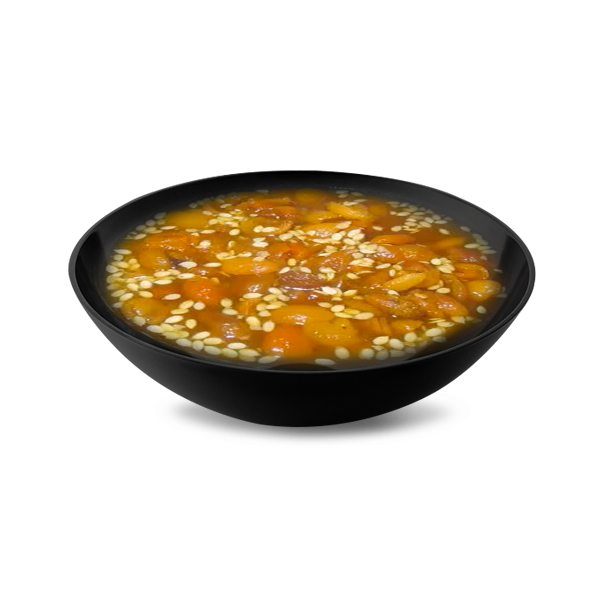 Khubani ki chutney is Apricot paste. But its not just a paste in Punjab, it is full of sweet and savoury taste. Khubani ki chutney complements dahi bhalay a lot. The sweetness of apricot makes it a different item and you can enjoy it solely as its a healthy chutney.
1 cup dried apricots (khubani), soaked in water overnight
1/2 cup brown sugar
1/2 cup apple cider vinegar
1/4 teaspoon salt
1/4 teaspoon cumin powder
1/4 teaspoon red chili powder
1/4 teaspoon ginger powder
1/4 teaspoon garlic powder
Drain the soaked apricots and discard the water. Remove the pits from the apricots and chop them into small pieces.
In a saucepan, add the chopped apricots, brown sugar, apple cider vinegar, salt, cumin powder, red chili powder, ginger powder, and garlic powder. Mix well.
Cook the mixture over medium heat until the sugar dissolves and the apricots become soft and mushy, stirring occasionally. This should take around 10-15 minutes.
Once the mixture has cooked down and thickened, remove it from heat and let it cool down.
Once the mixture has cooled, transfer it to a blender or food processor and blend until smooth.
If the chutney is too thick, add a little water to adjust the consistency.
Taste the chutney and adjust the seasoning if necessary.
Transfer the khubani ki chutney to a serving bowl and refrigerate until ready to serve.
Serve the khubani ki chutney as a side dish or condiment with your favorite dishes. Enjoy!
We are Open for everyone! if you are serving this food in your restaurant or cafe, and you are interested to advertise your restaurant or cafe, do contact us at info@pakistanatlas.com