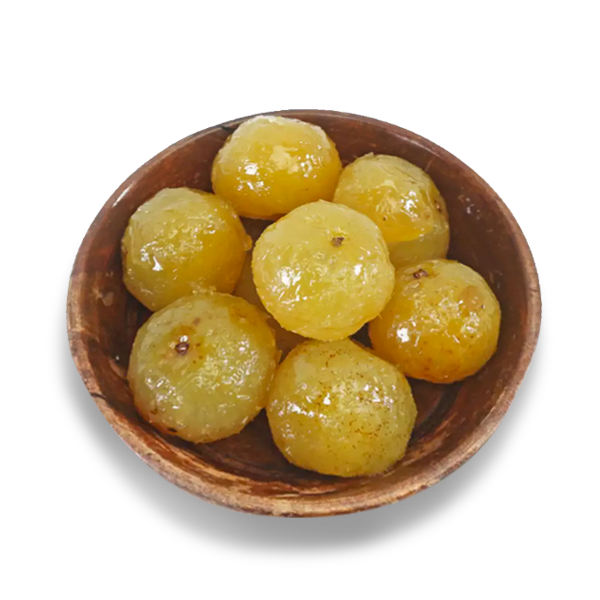 Murabba is like fruit jam that can be preserved for a long time period. Murabba is made with fruits, sugars and spices. Murabba is medically beneficial. The preserved fruits were a part of ancient times. Pakistan is full of natural fruits which can be candied like Apple, Carrot, Pineapple, Peach, Amla etc. Apple, amla and carrot murabba are considered to have many healing properties. Murabbas can be dry and wet. Dry melon murabba is very famous in Punjab. Murabbas are easily found in dry fruit markets and shops.
500 grams of any fruit of your choice
500 grams sugar
2 cups water
1 teaspoon cardamom powder
1 teaspoon saffron strands
1 tablespoon rose water
Wash the fruit thoroughly and pat them dry. Remove the seeds and cut them into small pieces.
In a large pot, add the sugar and water, and heat the mixture on medium heat, stirring continuously, until the sugar dissolves completely.
Add the chopped fruit to the pot and mix well. Cook the mixture on medium-low heat for about 15-20 minutes, stirring occasionally, until the fruit becomes soft and the syrup thickens.
Add the cardamom powder and saffron strands to the pot and mix well.
Continue cooking the mixture on low heat until the syrup thickens and becomes glossy, and the pieces are coated with the syrup.
Turn off the heat and add the rose water to the pot. Mix well.
Let the murabba cool down to room temperature.
Transfer the murabba to a clean and sterilized glass jar. Store it in the refrigerator.
Serve the murabba as a dessert or as an accompaniment to meals. Enjoy your homemade murabba!
We are Open for everyone! if you are serving this food in your restaurant or cafe, and you are interested to advertise your restaurant or cafe, do contact us at info@pakistanatlas.com