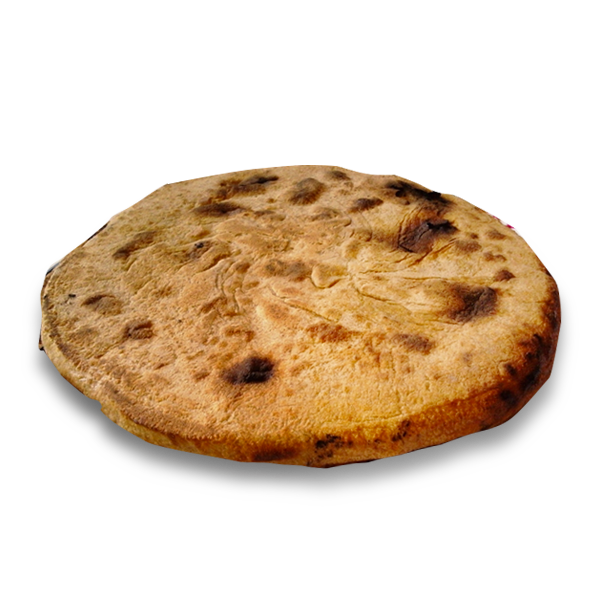 Shurukut ulak ( Walnut Bread )
Shurukut'ulak is a traditional Kalash bread. This bread is stuffed with chopped walnuts and is served in different occasions. It is mainly cooked by a bride in Kalashi culture when she first visits her parental house. It is a healthy and nutty bread to eat.
3 cups all-purpose flour
1 cup walnuts, chopped
1 tsp salt
1 tsp sugar
1 tbsp instant yeast
1 cup lukewarm water
1/4 cup vegetable oil
yeast. Mix well.
Add the lukewarm water and vegetable oil to the flour mixture. Knead the dough for 8-10 minutes until it becomes smooth and elastic.
Grease a large bowl with vegetable oil and transfer the dough to the bowl. Cover the bowl with a clean towel and let the dough rise for 1-2 hours or until it doubles in size.
Preheat the oven to 350°F (180°C). Line a baking sheet with parchment paper.
Punch down the dough to release any air bubbles. Knead the dough for another minute or two and then shape it into a round loaf.
Place the shaped dough on the prepared baking sheet. Use a sharp knife to make a few shallow slashes on the surface of the dough.
Bake the shorakat ulak for 35-40 minutes or until it turns golden brown on top.
Remove the bread from the oven and let it cool on a wire rack for a few minutes before slicing and serving.
Shorakat ulak is best served warm with butter or jam. Enjoy!
We are Open for everyone! if you are serving this food in your restaurant or cafe, and you are interested to advertise your restaurant or cafe, do contact us at info@pakistanatlas.com