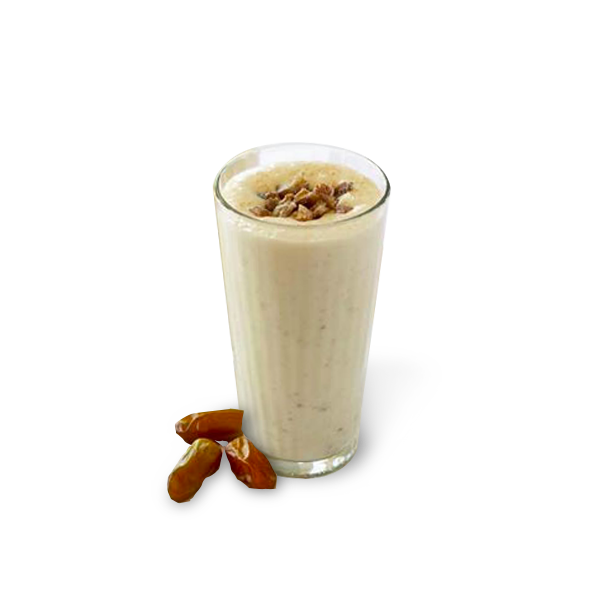 Khoya khajoor is a desi milkshake that has an appetising combination of dates and khoya. Khoya is basically a milk derivative. Its texture is like curd and its often used in Pakistani sweet dishes. Khoya khajoor is a very healthy drink and is a speciality of Punjab's winters. It gives warmth to your body although it is served cold. But, thats what make it the most wanted one.
1/2 cup of khoya (mawa)
1/2 cup of chopped dates (khajoor)
2 cups of milk
2 tablespoons of sugar (adjust to taste)
1/4 teaspoon of cardamom powder
A pinch of saffron (kesar) strands
4-5 ice cubes
In a blender, add the khoya, chopped dates, milk, sugar, cardamom powder, and saffron strands. Blend everything together until it's smooth.
Add the ice cubes to the blender and blend again until it's frothy.
Pour the shake into glasses.
Garnish with chopped nuts (optional).
Serve immediately and enjoy your delicious Khoya Khajoor Shake!
Note: You can also soak the dates in milk for a few hours to make them softer and easier to blend.
We are Open for everyone! if you are serving this food in your restaurant or cafe, and you are interested to advertise your restaurant or cafe, do contact us at info@pakistanatlas.com