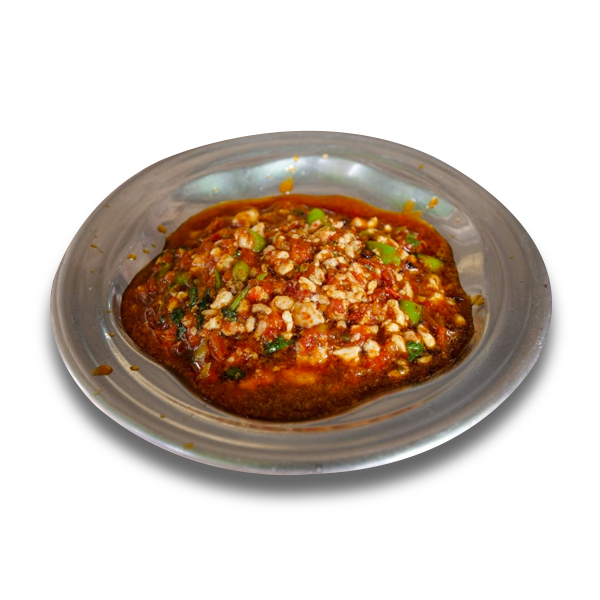 Brain masala is fried brain of goat which is mixed with spicy ingredients to give it mouth watering taste. Brain masala is on the menu of all the restaurants and shacks of Pakistan. It is a delicate and appetizing dish. Brain kata kat is also famous in people. Pakistani people enjoy this dish with chapati.
Lamb or beef brain: 2, soaked in water and cleaned thoroughly
Oil: 1/2 cup
Onion: 1 large, finely chopped
Ginger paste: 1 tablespoon
Garlic paste: 1 tablespoon
Tomatoes: 2 medium-sized, finely chopped
Salt: to taste
Red chili powder: 1 teaspoon
Turmeric powder: 1/2 teaspoon
Coriander powder: 1 tablespoon
Cumin powder: 1 teaspoon
Garam masala powder: 1/2 teaspoon
Water: 1-2 cups
Fresh cilantro leaves: for garnish
Heat oil in a pan over medium heat. Add chopped onions and fry until they are golden brown.
Add ginger paste, garlic paste, salt, red chili powder, turmeric powder, coriander powder, and cumin powder. Mix well and fry for a few minutes.
Add chopped tomatoes and fry until they are soft and have formed a thick sauce.
Add cleaned brain to the mixture and mix well. Fry the brain for about 10 minutes or until it is lightly browned.
Add water and let the mixture simmer for about 10-15 minutes, or until the brain is cooked and tender.
Add garam masala powder and mix well.
Garnish with fresh cilantro leaves and serve hot with naan or rice.
Your delicious brain masala is ready to enjoy!
We are Open for everyone! if you are serving this food in your restaurant or cafe, and you are interested to advertise your restaurant or cafe, do contact us at info@pakistanatlas.com
More Common foods in Pakistan