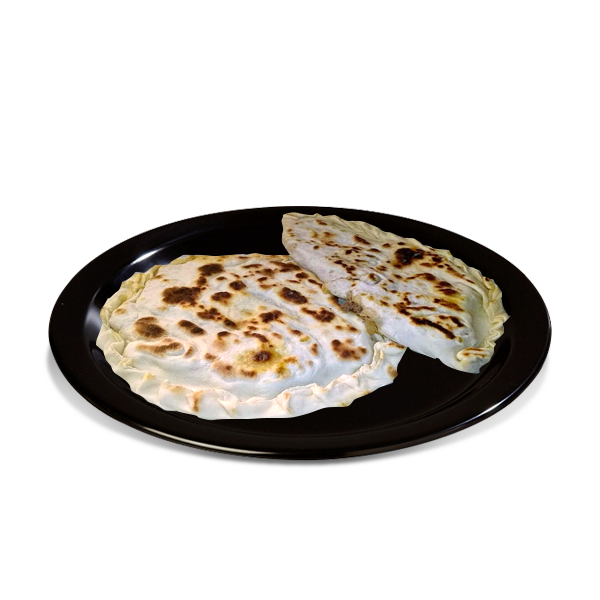 Chapshoro is a versatile yet simple dish of Hunza and Gilgit. Beef or mutton mince is stuffed between two flat breads and cooked over a skillet. It is a unique combination of spices, fats, bread and mince. It is served with apricot oil and salads. Apricot oil makes it a delicious and nutritional food to eat. It is also known as Hunza pie wnd is served in many Hunzai celebrations.
For the dough:
2 cups all-purpose flour
1/2 teaspoon salt
1/4 cup vegetable oil
1/2 cup water
For the filling:
1/2 lb. ground beef or lamb
1/2 cup chopped onion
1 cup chopped potatoes
1 cup chopped carrots
1 cup chopped cabbage
1/2 teaspoon salt
1/2 teaspoon ground cumin
1/2 teaspoon ground coriander
1/2 teaspoon red chilli powder
2 tablespoons vegetable oil
In a large mixing bowl, combine the flour, salt, and vegetable oil. Mix well. Gradually add the water and knead the dough until it becomes smooth and elastic. Cover the dough with a damp cloth and let it rest for 30 minutes.
In a skillet, heat the vegetable oil over medium heat. Add the chopped onion and sauté until translucent. Add the ground beef or lamb and cook until browned.
Add the chopped potatoes, carrots, and cabbage to the skillet. Add the salt, cumin, coriander, and red chili powder. Mix well and cook until the vegetables are tender.
Preheat the oven to 375°F.
Divide the dough into equal-sized balls. Roll out each ball into a thin circle. Spoon a generous amount of the filling onto one side of the circle.
Fold the other side of the dough over the filling to form a semi-circle. Press the edges together to seal the filling inside.
Place the chap shoro onto a greased baking sheet. Brush the tops with a little vegetable oil.
Bake for 20-25 minutes, or until the chap shoro is golden brown.
Serve hot with your favorite chutney or dip.
Enjoy your delicious Hunza-style chap shoro!
We are Open for everyone! if you are serving this food in your restaurant or cafe, and you are interested to advertise your restaurant or cafe, do contact us at info@pakistanatlas.com
More food from Gilgit Baltistan