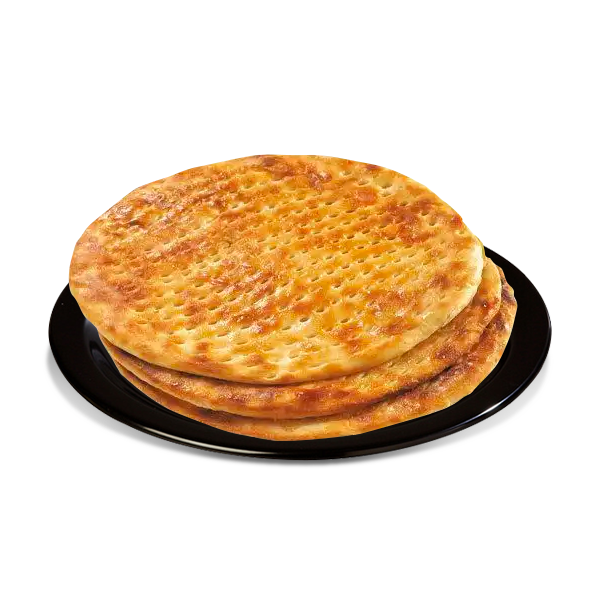 Sheermal was introduced by mughals to us. It is a sweetened bread kneaded with milk rather than water. Sheermal is flavoured with cardamom and saffron. Pakistanis love to eat with tea in the morning but its also a part of celebrations. It is served with Qorma in wedding ceremonies in Karachi, Lahore, Multan, Faislabad etc.
2 cups all-purpose flour
1/4 teaspoon salt
2 tablespoons sugar
1/4 teaspoon baking powder
1/4 cup ghee or clarified butter, melted
3/4 cup lukewarm milk
1/4 cup plain yogurt
1 egg, beaten
1/4 teaspoon saffron strands, soaked in 1 tablespoon of warm milk
2 tablespoons sesame seeds
Extra ghee for brushing
In a large mixing bowl, combine the flour, salt, sugar, and baking powder.
Add the melted ghee and rub the mixture with your fingers until it resembles coarse crumbs.
In a separate bowl, whisk together the milk, yogurt, egg, and saffron-infused milk.
Pour the milk mixture into the flour mixture and knead until a smooth and elastic dough forms. Add more flour if the dough is too sticky.
Cover the dough with a damp cloth and let it rest for 1 hour.
Preheat the oven to 400°F (200°C). Line a baking sheet with parchment paper.
Divide the dough into equal-sized balls and roll them into flatbreads about 1/4 inch thick.
Brush the top of each flatbread with melted ghee and sprinkle sesame seeds on top.
Place the flatbreads on the prepared baking sheet and bake for 10-12 minutes or until golden brown.
Remove from the oven and brush with more melted ghee while still hot.
Serve warm with your favourite curry or a cup of tea.
We are Open for everyone! if you are serving this food in your restaurant or cafe, and you are interested to advertise your restaurant or cafe, do contact us at info@pakistanatlas.com
More Common foods in Pakistan