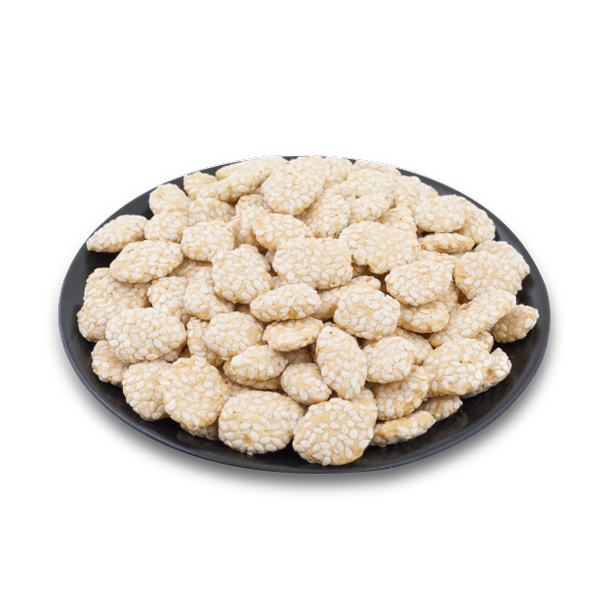 Ravri is a sweet toffee like treat from Chakwal and Multan. Ravri is made by jaggery and a lot of sesame seeds. It is a traditional winter sweet and commonly available at roadside stalls.
1 cup sesame seeds
1 cup jaggery, grated
1/4 cup water
1/4 tsp cardamom powder
Ghee, for greasing
Dry roast the sesame seeds in a pan over medium heat until they turn golden brown. Make sure to stir continuously to avoid burning. Remove from heat and let it cool.
Grease a plate or a flat surface with ghee and keep it aside.
In a separate pan, add grated jaggery and water. Heat the mixture on low heat until the jaggery melts completely.
Add cardamom powder to the melted jaggery and mix well.
Add the roasted sesame seeds to the jaggery mixture and mix well.
Keep stirring the mixture on low heat for 2-3 minutes until the sesame seeds are well coated with the jaggery syrup.
Once the mixture is ready, transfer it to the greased plate or flat surface and spread it evenly.
Let the mixture cool down for 10-15 minutes. Once it has hardened, use a sharp knife to cut it into small square or diamond-shaped pieces.
Serve the Ravri at room temperature and enjoy this delicious snack!
Note: Ravri can be stored in an airtight container for up to a week.
We are Open for everyone! if you are serving this food in your restaurant or cafe, and you are interested to advertise your restaurant or cafe, do contact us at info@pakistanatlas.com