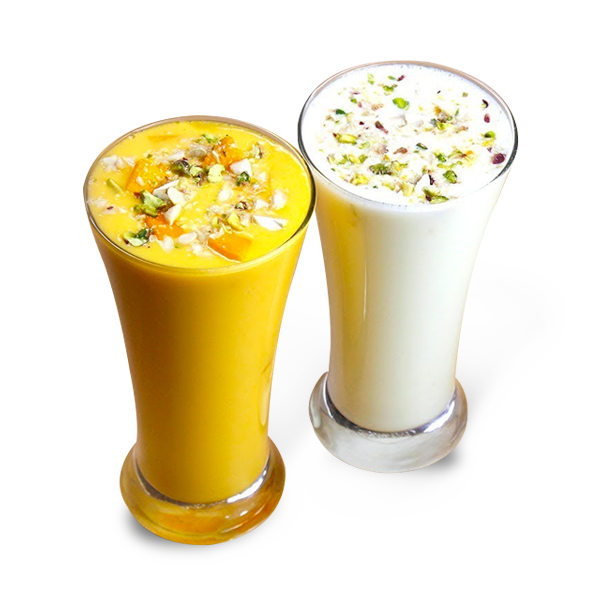 Pakistani dairy farms are pioneer in making pure dairy products like yogurt, ghee, cream thats why lassi is the most popular yogurt drink in Pakistan mainly Punjab. It is available in all the milk shops, restaurants and made in home as well. This is a must go drink with Halwa Puri in the morning. You should try this desi drink when you visit Punjab.
2 cups plain yogurt
1/2 cup cold water
1/4 cup sugar (adjust to taste)
1/4 teaspoon ground cardamom
Ice cubes
Chopped pistachios or almonds for garnish (optional)
In a blender or mixing bowl, whisk together the yogurt, cold water, sugar, and ground cardamom until smooth and creamy.
Taste and adjust sweetness according to your preference.
Add a handful of ice cubes to the lassi and blend again until frothy and well combined.
Pour the lassi into tall glasses and garnish with chopped pistachios or almonds if desired.
Serve chilled and enjoy!
We are Open for everyone! if you are serving this food in your restaurant or cafe, and you are interested to advertise your restaurant or cafe, do contact us at info@pakistanatlas.com