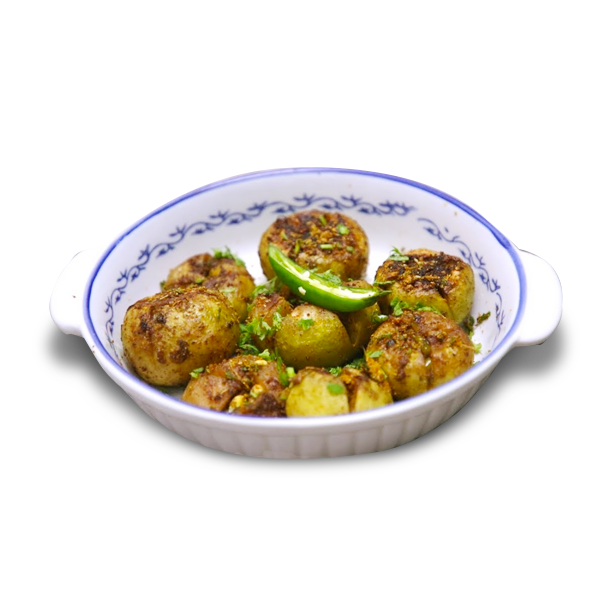 Masalay bharay Tinday is a mouth watering food in Punjab. This dish is famous among all the people who like vegetables. It is another scrumptious vegetable curry that has its own way of cooking. Tinday (round gourd) is deseed from the middle and spices are added in the middle. Then its cooked on a low flame. It is garnished with green coriander snd green chillies and eaten with chapati.
12-15 small round gourds (teenday), washed and dried
1 onion, finely chopped
2 tomatoes, finely chopped
1 tablespoon ginger paste
1 tablespoon garlic paste
2-3 green chilies, finely chopped
1 teaspoon cumin seeds
1 teaspoon coriander powder
1 teaspoon red chili powder
1/2 teaspoon turmeric powder
Salt to taste
2-3 tablespoons oil
Fresh coriander leaves, chopped for garnish
Cut off the top of each gourd and scoop out the seeds and flesh with a spoon. Rinse the gourds and keep them aside.
In a large pan, heat oil and add cumin seeds. Saute until they start to sizzle.
Add finely chopped onions to the pan and saute until they turn golden brown.
Add ginger and garlic paste to the pan and cook for 2-3 minutes.
Add chopped tomatoes to the pan and cook until they turn mushy.
Add all the spices, including coriander powder, red chili powder, turmeric powder, and salt. Mix well.
Add the chopped gourd flesh to the pan and mix with the spice mixture. Cook for a few minutes until the gourd flesh is lightly browned.
Stuff each gourd with the masala filling and press the top back on to seal it.
In a large pot, arrange the stuffed gourds and add enough water to cover them. Season with salt and bring to a boil.
Cover the pot with a lid and cook on medium heat for about 20-25 minutes or until the gourds are fully cooked and tender.
Once done, turn off the heat and garnish with fresh coriander leaves.
Your delicious Masaly bhare teenday is now ready to serve with roti or rice. Enjoy!
We are Open for everyone! if you are serving this food in your restaurant or cafe, and you are interested to advertise your restaurant or cafe, do contact us at info@pakistanatlas.com