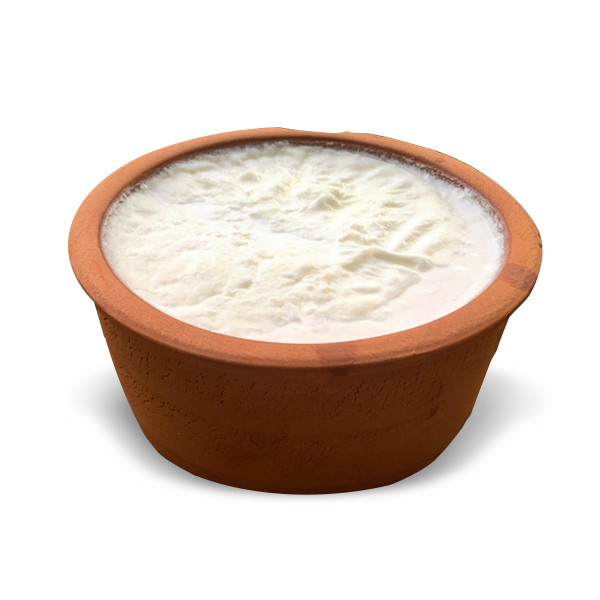 Khalis Dahi (Yogurt) is widely produced in dairy farms of every city of Pakistan. There are many milk shops in every corner of Pakistan that has fresh dahi. Dahi can be eaten with or without sugar. Everything tastes better when eaten with dahi whether its chapati or paratha. Lassi is also made from Yogurt which is an important part of Nashta. Raita of different vegetables can be made by dahi. It adds great taste to Biryani as well.
2-3 tablespoons of plain yogurt with live cultures as a starter
A large pot with a lid
A whisk or spoon
A glass jar or container with a lid for storing the yogurt
Heat the milk in a pot on low-medium heat, stirring occasionally to prevent the milk from sticking to the bottom of the pot.
Remove the pot from the heat and let it cools a little.
Add 2-3 tablespoons of plain yogurt to the milk and whisk or stir well to combine.
Pour the milk into a glass jar or container and cover it with a lid.
Place the jar in a warm place like a kitchen counter or inside an oven with the oven light turned on. Keep it undisturbed for 6-10 hours, or until the yogurt has set.
Once the yogurt has set, place it in the refrigerator to chill for at least 2 hours before serving.
Your homemade yogurt is ready to enjoy!
We are Open for everyone! if you are serving this food in your restaurant or cafe, and you are interested to advertise your restaurant or cafe, do contact us at info@pakistanatlas.com
More Common foods in Pakistan