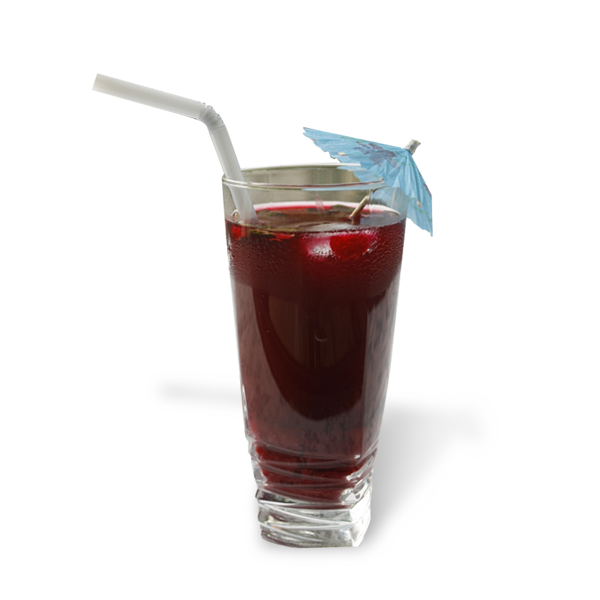 We all know that summers are too hot in Punjab. To beat the heat, chilled imli aalo bukhara sharbat waits for you on the stalls. This drink has the best sweet and sour taste. Tamarind and plum hit the right notes in your body and is an excellent cooler in hot days. The tangy flavour can not be resisted by the people. There is a long queue of people who wait for their turn to drink this flavoursome drink.
1/2 cup of dried plums (aloo bukhara)
1/4 cup of sugar (adjust to taste)
1/4 teaspoon of black salt (kala namak)
1/4 teaspoon of cumin powder (zeera powder)
1/4 teaspoon of black pepper powder
4 cups of water
Ice cubes
Soak the tamarind pulp in 2 cups of water for about 30 minutes. After 30 minutes, mash the tamarind pulp with your hands and strain it through a fine-mesh sieve into a bowl. Discard the solids.
In a blender, blend the dried plums into a fine paste.
In a large pot, add the tamarind pulp, dried plum paste, sugar, black salt, cumin powder, and black pepper powder. Mix well.
Add 2 cups of water to the pot and stir well. Bring the mixture to a boil over medium heat, stirring occasionally.
Once it comes to a boil, reduce the heat to low and let the mixture simmer for about 5-7 minutes, stirring occasionally.
Turn off the heat and let the mixture cool to room temperature.
Strain the mixture through a fine-mesh sieve into a pitcher.
Add 2 cups of chilled water to the pitcher and mix well.
To serve, fill a glass with ice cubes and pour the sharbat over the ice.
Enjoy your refreshing Imli, aloo bukhara ka sharbat!
We are Open for everyone! if you are serving this food in your restaurant or cafe, and you are interested to advertise your restaurant or cafe, do contact us at info@pakistanatlas.com