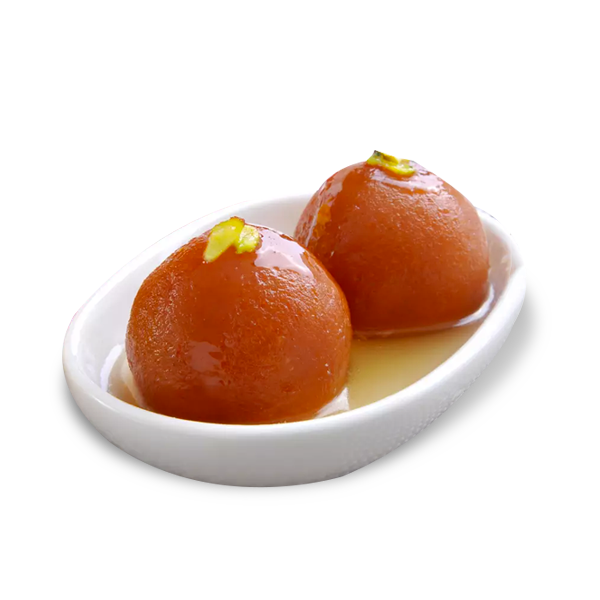 Gulab Jamun is the most popular sweet of Pakistan. People in Pakistan can not stop their hands from grabbing Gulab jamun. Pakistan has a large variety of sweets but Gulab jamun tops the list. Gulab jamun is a milk solid dumpling that is fried and then soaked in rose and sugar syrup. It is served hot. It is served in different occasions and parties. People take gulab jamun as a gift to each others house. If you want to taste the real goodness, you must try Gulab jamun in Sheikhupura.
For the Gulab Jamun:
1 cup milk powder
1/4 cup all-purpose flour
1/2 teaspoon baking powder
2 tablespoons ghee or melted butter
3-4 tablespoons milk
Oil or ghee for deep-frying
For the Sugar Syrup:
2 cups sugar
2 cups water
1/2 teaspoon cardamom powder
A few strands of saffron
1 tablespoon rose water
To make the sugar syrup, add the sugar and water to a large pot and heat it on medium heat, stirring continuously, until the sugar dissolves completely.
Add the cardamom powder, saffron strands, and rose water to the pot, and mix well.
Cook the syrup on medium heat for about 10-15 minutes, until it thickens and becomes sticky.
Turn off the heat and keep the syrup aside.
To make the gulab jamun, add the milk powder, all-purpose flour, and baking powder to a bowl, and mix well.
Add the ghee or melted butter to the bowl, and mix well with your fingers until the mixture resembles coarse sand.
Gradually add the milk to the mixture, and knead it into a soft and smooth dough. Do not over-knead the dough, as it can become tough.
Divide the dough into small balls, and roll them between your palms to make smooth balls. Make sure there are no cracks on the surface of the balls.
Heat the oil or ghee in a deep-frying pan on medium heat.
Once the oil or ghee is hot, gently drop the balls into the pan, and fry them until they become golden brown in color, turning them occasionally to ensure even cooking. Do not overcrowd the pan, as the balls will expand in size while frying.
Once the gulab jamuns are cooked, remove them from the pan with a slotted spoon, and transfer them to the pot of sugar syrup. Let them soak in the syrup for at least 30 minutes, until they absorb the syrup and become soft and spongy.
Serve the gulab jamuns warm or at room temperature, garnished with chopped nuts, such as pistachios or almonds. Enjoy your homemade gulab jamun!
We are Open for everyone! if you are serving this food in your restaurant or cafe, and you are interested to advertise your restaurant or cafe, do contact us at info@pakistanatlas.com