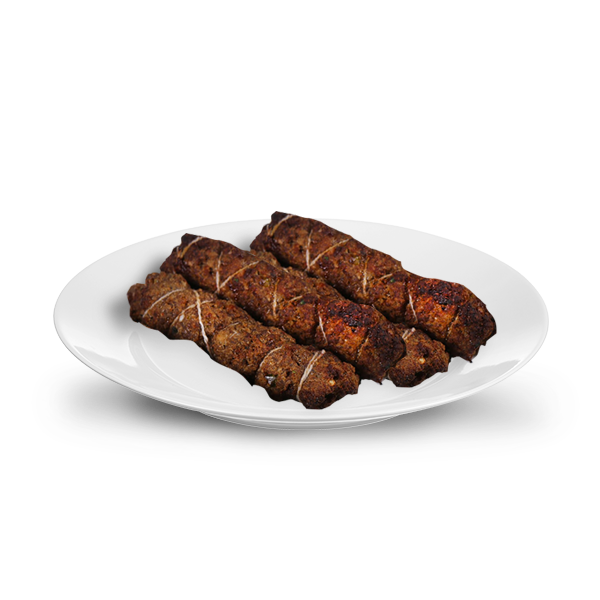 Pakistanis have a great appetite for kababs and kababs are always loved by everyone. Karachi has its own way of dealing with different and unique recipes of kababs. Dahagy wale kabab is also a speciality of grilled houses in Karachi. The meat is minced with spices and tied with threads as it is a very delicate form of kabab. This kabab is then grilled. All the threads are untied before eating the kabab. Hari chutney and raita goes yummy with it.
1 lb ground beef or lamb
1 onion, finely chopped
2 tbsp ginger paste
2 tbsp garlic paste
1 tbsp cumin powder
1 tbsp coriander powder
1 tbsp red chili powder
1 tbsp garam masala
1 tbsp salt
1/4 cup yogurt
1/4 cup gram flour (besan)
Oil for frying
Lemon wedges and fresh coriander for garnish
In a large mixing bowl, combine the ground beef or lamb, onion, ginger paste, garlic paste, cumin powder, coriander powder, red chili powder, garam masala, and salt. Mix well and let it marinate for at least 2 hours, or overnight in the refrigerator.
After marinating, add the yogurt and gram flour to the meat mixture and mix well.
Heat a tawa or griddle over medium-high heat and brush with oil.
Using your hands, shape the meat mixture into round patties, about 2-3 inches in diameter. Tie the patties with a thread.
Place the patties on the hot tawa and cook for 5-6 minutes on each side, or until golden brown and cooked through.
Once cooked, remove the kababs from the tawa and place them on a serving platter.
Garnish with lemon wedges and fresh coriander.
We are Open for everyone! if you are serving this food in your restaurant or cafe, and you are interested to advertise your restaurant or cafe, do contact us at info@pakistanatlas.com