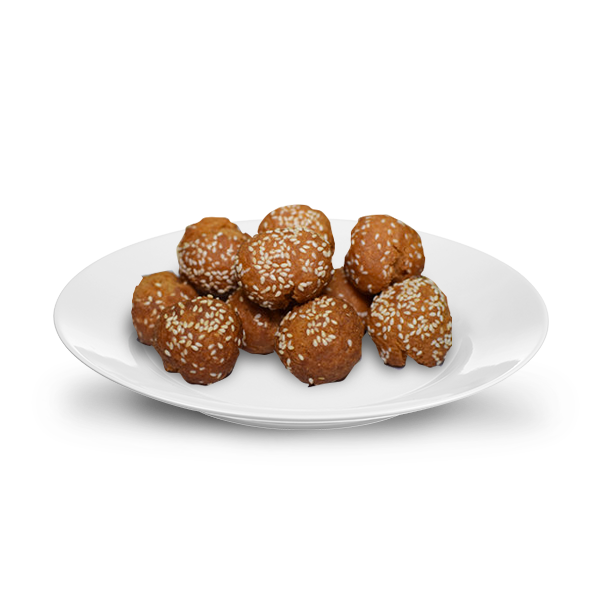 Andrasa ( Meethay Pakory )
Andrasay are Pakistani sweet pakoras and are eaten as snacks at tea time. Kasur is highly famous for these sweet treats. It is made from rice flour. The sesame seeds in andrasay are the most tempting ingredient which makes them more appetising. Normally, andrasay are small in size but Kasuri andrasay are large in size.
2 cups all-purpose flour
1/2 cup sugar
1 tsp baking powder
1/4 tsp salt
1/4 tsp ground cinnamon
1/4 tsp ground nutmeg
1 cup coconut milk
1/4 cup water
Oil, for frying
In a mixing bowl, add all-purpose flour, sugar, baking powder, salt, ground cinnamon, and ground nutmeg. Mix well.
Add coconut milk and water to the dry ingredients and mix well until the batter is smooth and lump-free.
Cover the batter with a damp cloth and let it rest for 30 minutes.
Heat oil in a deep frying pan over medium heat.
Once the oil is hot, use a tablespoon to scoop the batter and carefully drop it into the oil.
Fry the Andrasa until golden brown and crispy on both sides.
Remove the fried Andrasa from the oil using a slotted spoon and drain excess oil on a paper towel.
Repeat the same process with the remaining batter.
Once all the Andrasa is fried, let them cool down for a few minutes.
Serve the Andrasa warm or at room temperature and enjoy this delicious Caribbean dessert!
Note: You can adjust the sweetness and spice levels according to your taste. You can also add some grated coconut to the batter for extra flavor and texture.
We are Open for everyone! if you are serving this food in your restaurant or cafe, and you are interested to advertise your restaurant or cafe, do contact us at info@pakistanatlas.com