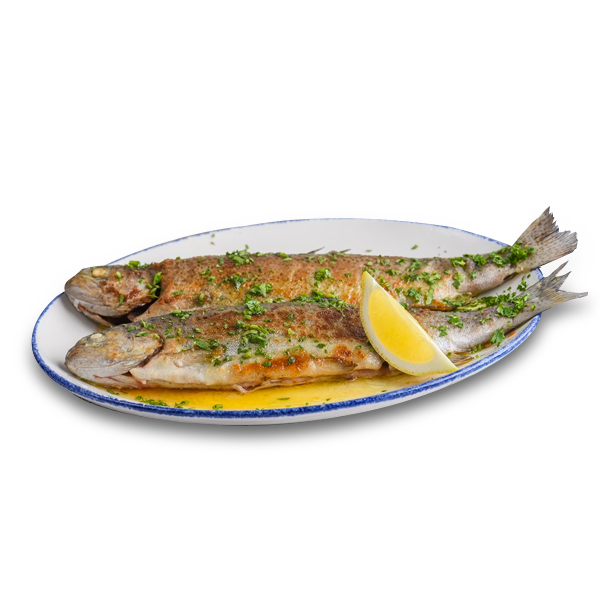 Naran Kaghan has the best Trout fish in Pakistan. Trout fish can only survive in low temperature thats why these fish are found in northern areas of Pakistan. The fish are grilled or fried and eaten with chapati or naan. It is a delicate dish and you can enjoy this delicious food with breathtaking view of our northern areas.
4-6 small trout fish, cleaned and gutted
1 tsp red chili powder
1 tsp cumin powder
1 tsp coriander powder
1 tsp turmeric powder
1 tsp salt
2 tbsp lemon juice
1 cup chickpea flour (besan)
Oil for frying
Fresh cilantro leaves, chopped for garnish
Lemon wedges for serving
In a bowl, mix together the red chili powder, cumin powder, coriander powder, turmeric powder, salt, and lemon juice to make a marinade.
Rub the marinade all over the fish, inside and out. Let the fish marinate in the fridge for at least 30 minutes or up to 2 hours.
When ready to fry, heat enough oil in a deep skillet or wok for deep frying.
In a separate bowl, mix the chickpea flour with enough water to make a smooth, thick batter.
Dip each fish in the batter, making sure to coat it well.
Carefully place the fish in the hot oil and fry until crispy and golden brown on both sides. This should take about 5-7 minutes per fish.
Drain the fish on paper towels to remove excess oil.
Garnish with fresh cilantro leaves and serve hot with lemon wedges.
Enjoy your delicious Pakistani-style fried trout fish!
We are Open for everyone! if you are serving this food in your restaurant or cafe, and you are interested to advertise your restaurant or cafe, do contact us at info@pakistanatlas.com